Can design change the world?
This is kind of a silly question. The whole point of starting a design project is to change the world in some way. After all, if things were so great, why would you need design? It may not be grandiose gestures like Steve Jobs, but design can be used to make everyday things, from communications to the way things work, a little better.
A strategic design leader creating high-performance brands for the finest companies across the globe. Creativity first, media-neutral: Print, digital, experiential, whatever works best. Hardcore B2B, especially with oil and gas, technology, and finance, with a little recruitment work thrown in just for fun. Has thrived both in-house and on the agency side. A dedicated student of design who loves sharing knowledge to inspire colleagues and clients alike.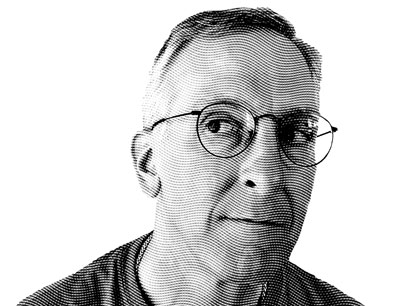 Michael Ratcliff started out long ago as a lowly production artist pulling stats, then worked his way through the ranks to ascend to the role of Creative Director for Schlumberger, the world's largest oilfield service company. Throughout his career, he has focused on providing innovative design solutions for corporations who look to acquire new customers while retaining existing ones.
2018-2019
2013-2018
2010-2013
2006-2008
1999-2006
1997-1999
Director
Creative Director
Project Manager, Marketing Design
Creative Director
Associate Creative Director 
Art Director
Michael's design and advertising work has been recognized by numerous industry organizations, including The American Advertising Federation, The American Marketing Association, The Business Marketing Association, The International Association of Business Communicators and Print magazine.
Although born in Louisiana, Michael got to Texas as fast as he could, and resides west of Houston with his wife and three children. He holds the steadfast belief that good design can indeed change the world, and that the French press is the optimal way to brew a superior cup of coffee.