It's not about the notes… it's about the space between the notes.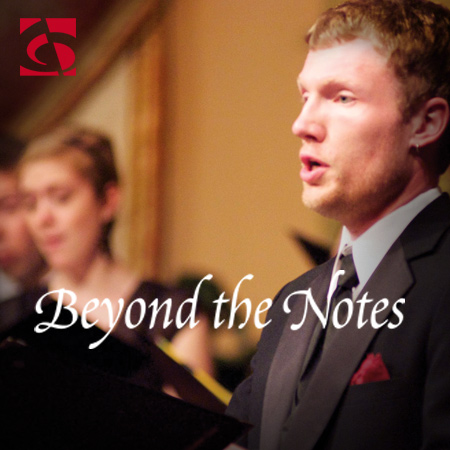 The Houston Chamber Choir is one of the nation's most renowned choral groups, led by 
Artistic Director Robert Simpson
. Ratcliff Creative previously collaborated with the choir for three years, developing themes to promote the upcoming season. These themes tied the various performances into a cohesive season.
For the 2012-13 season, the choir commissioned a commercial photographer to capture the live performances. With a large library of rich, colorful images in hand, all the choir needed was a bow to put on top of the package. The images showed the choir performing in cathedrals and churches across Houston.
Through conversation with the maestro, an idea took shape from a quote by a jazz musician: It's not about the notes, it's about the space between the notes.
Though Thelonious Monk was once known for that quote, he borrowed it from Miles Davis, who had also pinched it from the 19th-century composer, Claude Debussy. When paired with the images of the choir in various beautiful spaces, the quote fits perfectly.
Once the idea was developed, the rest was easy. They created a series of brochures, direct mail pieces, banners, and web graphics to help launch the choir into another successful and beautiful season of music.