Beyond the Notes
A quote from an 18th century composer positions the Houston Chamber Choir for the upcoming season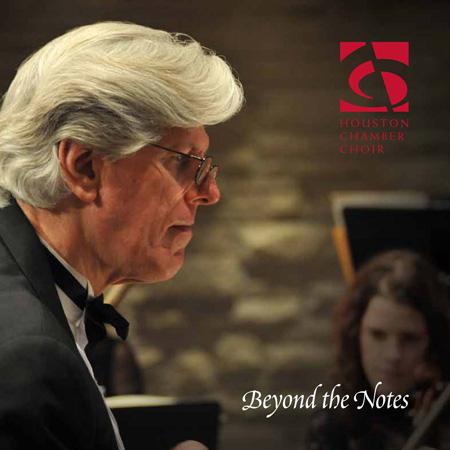 The Houston Chamber Choir is one of the nation's most renown choral groups, led by Artistic Director Robert Simpson. For three years I had the pleasure to work on promoting the Choir's upcoming seasons. Robert would book the series then bring me in to help find a concept to tie the season together.
For the 2012-13 season, we had a ton of photography already in the can. Just needed the bow to put on top of the package. The imagery showed the Choir in action, in cathedrals and churches where they often performed. The Choir's live performances are more than simply seating in the audience listening to beautiful music; they are experiences to be felt. They are more than music. Through conversation, an idea arose from a quote I had heard years ago:
It's not about the notes, it's about the space between the notes.
I had heard the quote attributed to Thelonious Monk. But while researching I found he riffed it off from Miles Davis, who had borrowed it from Claude Debussy. We did not use the quote directly, only as a launchpad to another successful and beautiful season of music.