When It Comes to History, Falloure Writes the Book. 
Besides being my partner-in-crime during my days at Unleaded and later working with me again at Schlumberger, David Falloure is a prolific writer. Although he has a sharp marketing mind, David has a deep passion for history.
A few years ago he struck on an idea that combined both these facets of his life, and created the blog Brands in History, a compelling look at historical figures through a branding and marketing lens. Fun stuff.
Being pals, David asked if I'd help with some artwork for the site. The design treatment would later become the cover for the Brands in History book, a collection of essays David originally penned for the site.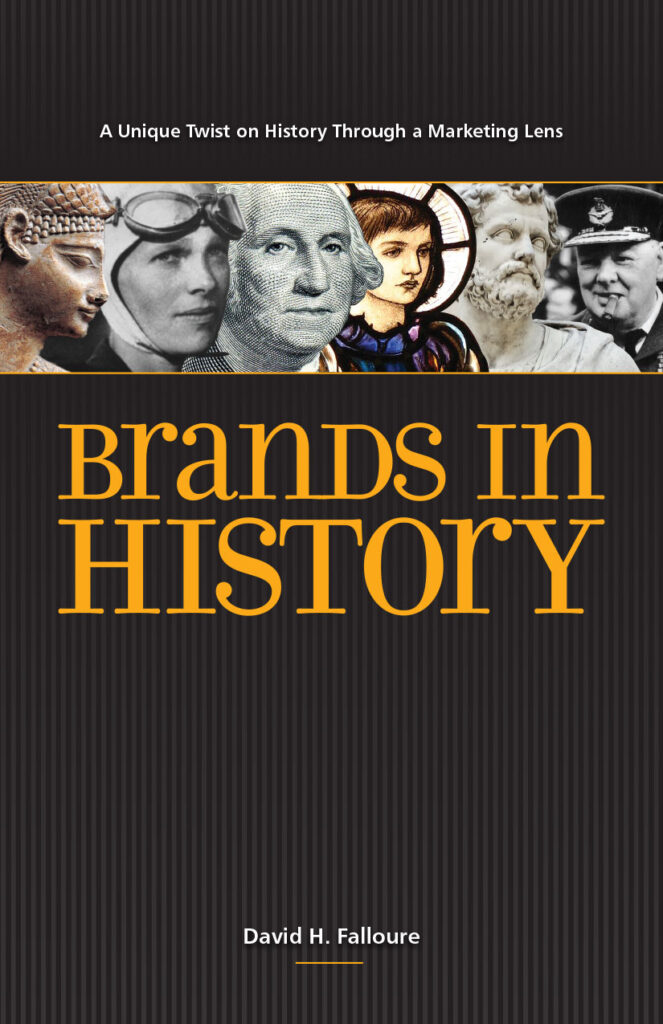 In 2020, David published his first novel, Counterclockwise, and I jumped at the chance to help my friend realize his vision. Briefly, Counterclockwise is a suspenseful, character-driven historical mystery that follows Richard Warren, a man who wakes up in a blind alley two decades before his birth. He inadvertently meets a Sicilian woman who propels him into a wartime intrigue that affects American and Nazi efforts to win the war. Their fates intricately mesh over three days in 1942, which impacts lives not just during World War II, but others nearing the turn of the 21st century.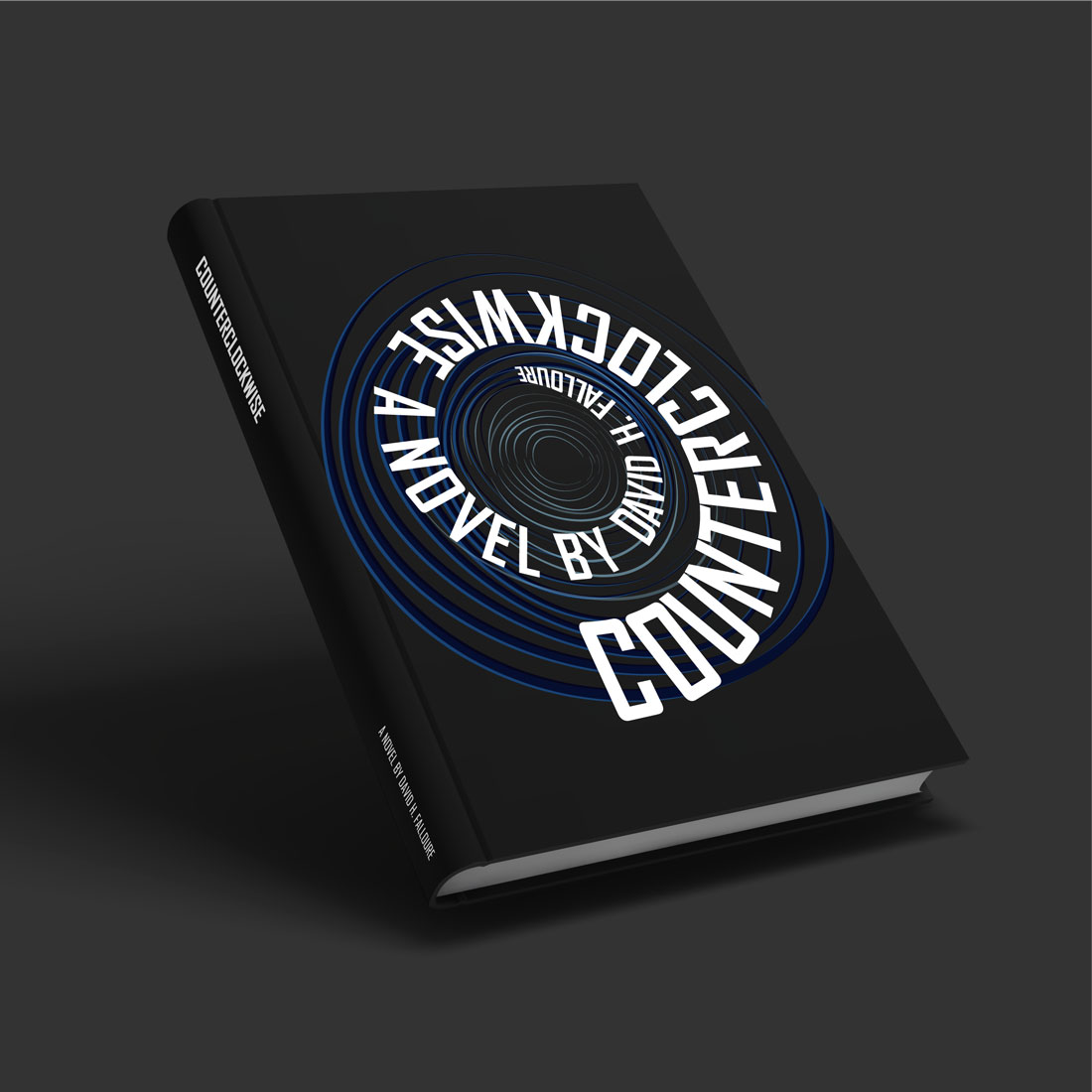 Because the story crosses time and addresses a number of different themes, a single representational image did not adequately capture the entirety of the novel. Looking at the work of prolific designers from that period, like Saul Bass, Paul Rand and Alvin Lustig, I worked up a number of ideas of a more abstract nature, giving us a sense of the mysteries of traveling back in time.
David continues to write other stories and I am proud to be a part of them