[tatsu_section bg_color= "" bg_image= "" bg_repeat= "no-repeat" bg_attachment= '{"d":"scroll"}' bg_position= '{"d":"top left"}' bg_size= '{"d":"cover"}' bg_animation= "none" padding= '{"d":"90px 0px 0px 0px"}' margin= '{"d":"0px 0px 0px 0px"}' bg_video_mp4_src= "" bg_video_ogg_src= "" bg_video_webm_src= "" overlay_color= "" overlay_blend_mode= "normal" section_height_type= "auto" custom_height= '{"d":""}' vertical_align= "center" top_divider= "none" top_divider_zindex= "9999" bottom_divider_zindex= "9999" bottom_divider= "none" top_divider_height= '{"d":"100″}' top_divider_position= "above" bottom_divider_height= '{"d":"100″}' bottom_divider_position= "below" top_divider_color= "#ffffff" bottom_divider_color= "#ffffff" invert_top_divider= "0" invert_bottom_divider= "0" flip_top_divider= "0" flip_bottom_divider= "0" section_id= "" section_class= "" section_title= "" offset_value= "0px" full_screen_header_scheme= "background–dark" overflow= "" z_index= "0" hide_in= "" animate= "1" animation_type= "none" animation_delay= "0" animation_duration= "300" border_style= '{"d":"solid","l":"solid","t":"solid","m":"solid"}' border= '{"d":""}' border_color= "" border_radius= "" box_shadow= "0px 0px 0px 0px rgba(0,0,0,0)" key= "_aCvaGLa2L"][tatsu_row full_width= "0" bg_color= "" border_style= '{"d":"solid","l":"solid","t":"solid","m":"solid"}' border= '{"d":""}' border_color= "" no_margin_bottom= "0" equal_height_columns= "0" gutter= "medium" column_spacing= "px" fullscreen_cols= "0" swap_cols= "0" padding= '{"d":"0px 0px 0px 0px"}' margin= '{"d":"0px 0px"}' row_id= "" row_class= "" box_shadow= "0px 0px 0px 0px rgba(0,0,0,0)" border_radius= "0" hide_in= "" animate= "1" animation_type= "none" animation_delay= "0" animation_duration= "300" layout= "1/1" key= "deRlV-voRc"][tatsu_column bg_color= "" bg_image= "" bg_repeat= "no-repeat" bg_attachment= "scroll" bg_position= '{"d":"top left"}' bg_size= '{"d":"cover"}' padding= '{"d":"0px 0px 0px 0px"}' margin= '{"d":""}' border_style= '{"d":"solid","l":"solid","t":"solid","m":"solid"}' border= '{"d":""}' border_color= "" border_radius= "0" box_shadow_custom= "0px 0px 0px 0px rgba(0,0,0,0)" bg_video_mp4_src= "" bg_video_ogg_src= "" bg_video_webm_src= "" overlay_color= "" overlay_blend_mode= "normal" animate_overlay= "none" link_overlay= "" vertical_align= "none" sticky= "0" offset= '{"d":"0px 0px"}' column_parallax= "0" column_width= '{"d":100,"l":100,"t":100,"m":100}' column_mobile_spacing= "0" image_hover_effect= "none" column_hover_effect= "none" hover_box_shadow= "0px 0px 0px 0px rgba(0,0,0,0)" overflow= "" col_id= "" column_class= "" top_divider= "none" top_divider_height= '{"d":"100″,"m":"0″}' top_divider_color= "#ffffff" flip_top_divider= "0" top_divider_zindex= "9999" bottom_divider= "none" bottom_divider_height= '{"d":"100″,"m":"0″}' bottom_divider_color= "#ffffff" flip_bottom_divider= "0" bottom_divider_zindex= "9999" left_divider= "none" left_divider_width= '{"d":"50″,"m":"0″}' left_divider_color= "#ffffff" invert_left_divider= "0" left_divider_zindex= "9999" right_divider= "none" right_divider_width= '{"d":"50″,"m":"0″}' right_divider_color= "#ffffff" invert_right_divider= "0" right_divider_zindex= "9999" z_index= "0" hide_in= "" animate= "1" animation_type= "none" animation_delay= "0" animation_duration= "300" layout= "1/1" key= "40Ymj78Rq"][tatsu_text bg_color= "" color= "" max_width= '{"d":"100″}' wrap_alignment= "center" text_alignment= '{"d":"left"}' margin= '{"d":"0px 0px 30px 0px"}' box_shadow= "0px 0px 0px 0px rgba(0,0,0,0)" padding= '{"d":"0px 0px 0px 0px"}' border_style= '{"d":"solid","l":"solid","t":"solid","m":"solid"}' border= '{"d":"0px 0px 0px 0px"}' border_color= "" border_radius= "0px" text_typography= '{"d":""}' hide_in= "" css_id= "" css_classes= "" animate= "1" animation_type= "none" animation_delay= "0" animation_duration= "300" key= "yLx8h1EN7"]
When Disaster Strikes, Storm Shield is There
Aggreko relaunches its hurricane protectiveness program to great success
[/tatsu_text][/tatsu_column][/tatsu_row][/tatsu_section][tatsu_section bg_color= "" bg_image= "" bg_repeat= "no-repeat" bg_attachment= '{"d":"scroll"}' bg_position= '{"d":"top left"}' bg_size= '{"d":"cover"}' bg_animation= "none" padding= '{"d":"50px 0px 90px 0px"}' margin= '{"d":"0px 0px 0px 0px"}' bg_video_mp4_src= "" bg_video_ogg_src= "" bg_video_webm_src= "" overlay_color= "" overlay_blend_mode= "normal" section_height_type= "auto" custom_height= '{"d":""}' vertical_align= "center" top_divider= "none" top_divider_zindex= "9999" bottom_divider_zindex= "9999" bottom_divider= "none" top_divider_height= '{"d":"100″}' top_divider_position= "above" bottom_divider_height= '{"d":"100″}' bottom_divider_position= "below" top_divider_color= "#ffffff" bottom_divider_color= "#ffffff" invert_top_divider= "0" invert_bottom_divider= "0" flip_top_divider= "0" flip_bottom_divider= "0" section_id= "" section_class= "" section_title= "" offset_value= "0px" full_screen_header_scheme= "background–dark" overflow= "" z_index= "0" hide_in= "" animate= "1" animation_type= "none" animation_delay= "0" animation_duration= "300" border_style= '{"d":"solid","l":"solid","t":"solid","m":"solid"}' border= '{"d":""}' border_color= "" border_radius= "" box_shadow= "0px 0px 0px 0px rgba(0,0,0,0)" key= "HNne8nVw2m"][tatsu_row full_width= "0" bg_color= "" border_style= '{"d":"solid","l":"solid","t":"solid","m":"solid"}' border= '{"d":""}' border_color= "" no_margin_bottom= "0" equal_height_columns= "0" gutter= "medium" column_spacing= "px" fullscreen_cols= "0" swap_cols= "0" padding= '{"d":"0px 0px 0px 0px"}' margin= '{"d":"0px 0px"}' row_id= "" row_class= "" box_shadow= "0px 0px 0px 0px rgba(0,0,0,0)" border_radius= "0" hide_in= "" animate= "1" animation_type= "none" animation_delay= "0" animation_duration= "300" layout= "1/2+1/2" key= "CDcoj7rthi"][tatsu_column bg_color= "" bg_image= "" bg_repeat= "no-repeat" bg_attachment= "scroll" bg_position= '{"d":"top left"}' bg_size= '{"d":"cover"}' padding= '{"d":"0px 0px 0px 0px"}' margin= '{"d":""}' border_style= '{"d":"solid","l":"solid","t":"solid","m":"solid"}' border= '{"d":""}' border_color= "" border_radius= "0" box_shadow_custom= "0px 0px 0px 0px rgba(0,0,0,0)" bg_video_mp4_src= "" bg_video_ogg_src= "" bg_video_webm_src= "" overlay_color= "" overlay_blend_mode= "normal" animate_overlay= "none" link_overlay= "" vertical_align= "none" sticky= "0" offset= '{"d":"0px 0px"}' column_parallax= "0" column_width= '{"d":50,"l":50,"t":50,"m":100}' column_mobile_spacing= "0" image_hover_effect= "none" column_hover_effect= "none" hover_box_shadow= "0px 0px 0px 0px rgba(0,0,0,0)" overflow= "" col_id= "" column_class= "" top_divider= "none" top_divider_height= '{"d":"100″,"m":"0″}' top_divider_color= "#ffffff" flip_top_divider= "0" top_divider_zindex= "9999" bottom_divider= "none" bottom_divider_height= '{"d":"100″,"m":"0″}' bottom_divider_color= "#ffffff" flip_bottom_divider= "0" bottom_divider_zindex= "9999" left_divider= "none" left_divider_width= '{"d":"50″,"m":"0″}' left_divider_color= "#ffffff" invert_left_divider= "0" left_divider_zindex= "9999" right_divider= "none" right_divider_width= '{"d":"50″,"m":"0″}' right_divider_color= "#ffffff" invert_right_divider= "0" right_divider_zindex= "9999" z_index= "0" hide_in= "" animate= "1" animation_type= "none" animation_delay= "0" animation_duration= "300" layout= "1/2" key= "H-DPp2cUK"][tatsu_text bg_color= "" color= "" max_width= '{"d":"100″}' wrap_alignment= "center" text_alignment= '{"d":"left"}' margin= '{"d":"0px 0px 30px 0px"}' box_shadow= "0px 0px 0px 0px rgba(0,0,0,0)" padding= '{"d":"0px 0px 0px 0px"}' border_style= '{"d":"solid","l":"solid","t":"solid","m":"solid"}' border= '{"d":"0px 0px 0px 0px"}' border_color= "" border_radius= "0px" text_typography= '{"d":""}' hide_in= "" css_id= "" css_classes= "" animate= "1" animation_type= "none" animation_delay= "0" animation_duration= "300" key= "k5E1TG7Zc"]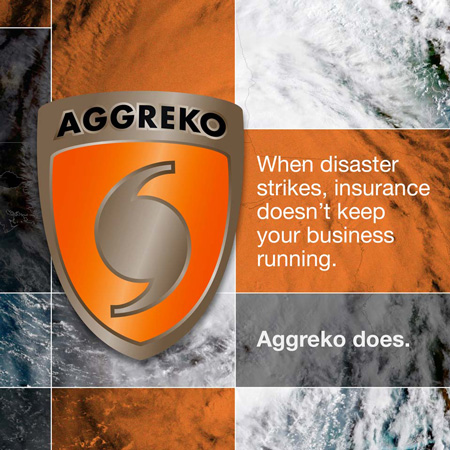 Unleaded Communications:
Bob, Amanda, Jill, Josh, Gerald & Michael
[/tatsu_text][/tatsu_column][tatsu_column bg_color= "" bg_image= "" bg_repeat= "no-repeat" bg_attachment= "scroll" bg_position= '{"d":"top left"}' bg_size= '{"d":"cover"}' padding= '{"d":"0px 0px 0px 0px"}' margin= '{"d":""}' border_style= '{"d":"solid","l":"solid","t":"solid","m":"solid"}' border= '{"d":""}' border_color= "" border_radius= "0" box_shadow_custom= "0px 0px 0px 0px rgba(0,0,0,0)" bg_video_mp4_src= "" bg_video_ogg_src= "" bg_video_webm_src= "" overlay_color= "" overlay_blend_mode= "normal" animate_overlay= "none" link_overlay= "" vertical_align= "none" sticky= "0" offset= '{"d":"0px 0px"}' column_parallax= "0" column_width= '{"d":50,"l":50,"t":50,"m":100}' column_mobile_spacing= "0" image_hover_effect= "none" column_hover_effect= "none" hover_box_shadow= "0px 0px 0px 0px rgba(0,0,0,0)" overflow= "" col_id= "" column_class= "" top_divider= "none" top_divider_height= '{"d":"100″,"m":"0″}' top_divider_color= "#ffffff" flip_top_divider= "0" top_divider_zindex= "9999" bottom_divider= "none" bottom_divider_height= '{"d":"100″,"m":"0″}' bottom_divider_color= "#ffffff" flip_bottom_divider= "0" bottom_divider_zindex= "9999" left_divider= "none" left_divider_width= '{"d":"50″,"m":"0″}' left_divider_color= "#ffffff" invert_left_divider= "0" left_divider_zindex= "9999" right_divider= "none" right_divider_width= '{"d":"50″,"m":"0″}' right_divider_color= "#ffffff" invert_right_divider= "0" right_divider_zindex= "9999" z_index= "0" hide_in= "" animate= "1" animation_type= "none" animation_delay= "0" animation_duration= "300" layout= "1/2" key= "pPei51MpTX"][tatsu_text bg_color= "" color= "" max_width= '{"d":"100″}' wrap_alignment= "center" text_alignment= '{"d":"left"}' margin= '{"d":"0px 0px 30px 0px"}' box_shadow= "0px 0px 0px 0px rgba(0,0,0,0)" padding= '{"d":"0px 0px 0px 0px"}' border_style= '{"d":"solid","l":"solid","t":"solid","m":"solid"}' border= '{"d":"0px 0px 0px 0px"}' border_color= "" border_radius= "0px" text_typography= '{"d":""}' hide_in= "" css_id= "" css_classes= "" animate= "1" animation_type= "none" animation_delay= "0" animation_duration= "300" key= "HxV0vds6A"]
Aggreko, one of the world's leading providers on temporary power supplies, had a problem. In 2007, they launched a program selling contingency plans designed to help industrial clients in the event of a natural disaster – hardware to keep their businesses operational in the aftermath. With hurricane season lasting five months every year, the Texas Gulf Coast was the ideal market to launch such a plan. Although it was a great idea, it unfortunately fell flat on its face in the first year.
In early 2008, Unleaded helped revitalize and relaunch the program, giving it one more attempt before killing the concept. The first step was to brand it, then wrap succinct messages around a distinct identity.
Under an extremely tight deadline, they named Storm Shield. Per Aggreko's request, multiple direct mail pieces were designed to promote the program. They concurrently launched an email campaign, with customers getting new, slightly more dire messages every week for three consecutive weeks. They also built an educational website to further flesh out the program to both customers and the internal call center team.
Even though the marketing campaign did not launch until right before hurricane season began in early May, the program far exceeded all sales expectations, so much so that it had to shut down late in the summer because the company could no longer fulfill the incoming requests.
Winner of the Best of Show at the BMA Lantern Awards
[/tatsu_text][tatsu_icon_group alignment= '{"d":"center"}' margin= '{"d":"0px 0px 20px 0px"}' hide_in= "" css_id= "" css_classes= "" animate= "1" animation_type= "none" animation_delay= "0" animation_duration= "300" padding= '{"d":""}' border_style= '{"d":"solid","l":"solid","t":"solid","m":"solid"}' border= '{"d":""}' border_color= "" border_radius= "" box_shadow= "0px 0px 0px 0px rgba(0,0,0,0)" key= "gglbfifklhbvfv5r"][tatsu_icon name= "icon-icon_circle-empty" size= "small" style= "plain" bg_color= "" hover_bg_color= "" color= '{"id":"palette:0″,"color":"rgba(225,37,27,1)"}' hover_color= "rgba(74,74,74,1)" border_style= '{"d":"solid","l":"solid","t":"solid","m":"solid"}' border_width= "" border_color= "" hover_border_color= "" border= '{"d":"0px 0px 0px 0px"}' outer_border_color= "" alignment= "none" ripple_effect= "0" ripple_color= "" href= "https://ratcliffcreative.com/m-a-is-not-for-the-faint-of-heart/" new_tab= "0" lightbox= "0" image= "" video_url= "" hover_effect= "none" animation_type= "fadeIn" animation_delay= "0" margin= '{"d":"0px 0px 20px 0px"}' box_shadow= "0px 0px 0px 0px rgba(0,0,0,0)" hover_box_shadow= "0px 0px 0px 0px rgba(0,0,0,0)" hide_in= "" css_id= "" css_classes= "" animate= "1" animation_duration= "300" padding= '{"d":""}' border_radius= "" key= "gglbfifkrib4pixi"][/tatsu_icon][tatsu_icon name= "icon-icon_circle-empty" size= "small" style= "plain" bg_color= "" hover_bg_color= "" color= '{"id":"palette:0″,"color":"rgba(225,37,27,1)"}' hover_color= "rgba(74,74,74,1)" border_style= '{"d":"solid","l":"solid","t":"solid","m":"solid"}' border_width= "" border_color= "" hover_border_color= "" border= '{"d":"0px 0px 0px 0px"}' outer_border_color= "" alignment= "none" ripple_effect= "0" ripple_color= "" href= "https://ratcliffcreative.com/making-swimming-pools-smart/" new_tab= "0" lightbox= "0" image= "" video_url= "" hover_effect= "none" animation_type= "fadeIn" animation_delay= "0" margin= '{"d":"0px 0px 20px 0px"}' box_shadow= "0px 0px 0px 0px rgba(0,0,0,0)" hover_box_shadow= "0px 0px 0px 0px rgba(0,0,0,0)" hide_in= "" css_id= "" css_classes= "" animate= "1" animation_duration= "300" padding= '{"d":""}' border_radius= "" key= "gglbfifkub6u68ye"][/tatsu_icon][tatsu_icon name= "icon-icon_circle-empty" size= "small" style= "plain" bg_color= "" hover_bg_color= "" color= '{"id":"palette:0″,"color":"rgba(225,37,27,1)"}' hover_color= "rgba(74,74,74,1)" border_style= '{"d":"solid","l":"solid","t":"solid","m":"solid"}' border_width= "" border_color= "" hover_border_color= "" border= '{"d":"0px 0px 0px 0px"}' outer_border_color= "" alignment= "none" ripple_effect= "0" ripple_color= "" href= "https://ratcliffcreative.com/how-to-rev-up-a-collaboration/" new_tab= "0" lightbox= "0" image= "" video_url= "" hover_effect= "none" animation_type= "fadeIn" animation_delay= "0" margin= '{"d":"0px 0px 20px 0px"}' box_shadow= "0px 0px 0px 0px rgba(0,0,0,0)" hover_box_shadow= "0px 0px 0px 0px rgba(0,0,0,0)" hide_in= "" css_id= "" css_classes= "" animate= "1" animation_duration= "300" padding= '{"d":""}' border_radius= "" key= "gglbfifkwvcjovup"][/tatsu_icon][tatsu_icon name= "icon-icon_circle-empty" size= "small" style= "plain" bg_color= "" hover_bg_color= "" color= '{"id":"palette:0″,"color":"rgba(225,37,27,1)"}' hover_color= "rgba(74,74,74,1)" border_style= '{"d":"solid","l":"solid","t":"solid","m":"solid"}' border_width= "" border_color= "" hover_border_color= "" border= '{"d":"0px 0px 0px 0px"}' outer_border_color= "" alignment= "none" ripple_effect= "0" ripple_color= "" href= "https://ratcliffcreative.com/an-epic-introduction/" new_tab= "0" lightbox= "0" image= "" video_url= "" hover_effect= "none" animation_type= "fadeIn" animation_delay= "0" margin= '{"d":"0px 0px 20px 0px"}' box_shadow= "0px 0px 0px 0px rgba(0,0,0,0)" hover_box_shadow= "0px 0px 0px 0px rgba(0,0,0,0)" hide_in= "" css_id= "" css_classes= "" animate= "1" animation_duration= "300" padding= '{"d":""}' border_radius= "" key= "gglbfifkzdedu4yy"][/tatsu_icon][tatsu_icon name= "icon-icon_circle-empty" size= "small" style= "plain" bg_color= "" hover_bg_color= "" color= '{"id":"palette:0″,"color":"rgba(225,37,27,1)"}' hover_color= "rgba(74,74,74,1)" border_style= '{"d":"solid","l":"solid","t":"solid","m":"solid"}' border_width= "" border_color= "" hover_border_color= "" border= '{"d":"0px 0px 0px 0px"}' outer_border_color= "" alignment= "none" ripple_effect= "0" ripple_color= "" href= "https://ratcliffcreative.com/beyond-the-houston-chamber-choir/ " new_tab= "0" lightbox= "0" image= "" video_url= "" hover_effect= "none" animation_type= "fadeIn" animation_delay= "0" margin= '{"d":"0px 0px 20px 0px"}' box_shadow= "0px 0px 0px 0px rgba(0,0,0,0)" hover_box_shadow= "0px 0px 0px 0px rgba(0,0,0,0)" hide_in= "" css_id= "" css_classes= "" animate= "1" animation_duration= "300" padding= '{"d":""}' border_radius= "" key= "gglbfifl1w6y9rbm"][/tatsu_icon][tatsu_icon name= "icon-icon_circle-empty" size= "small" style= "plain" bg_color= "" hover_bg_color= "" color= '{"id":"palette:0″,"color":"rgba(225,37,27,1)"}' hover_color= "rgba(74,74,74,1)" border_style= '{"d":"solid","l":"solid","t":"solid","m":"solid"}' border_width= "" border_color= "" hover_border_color= "" border= '{"d":"0px 0px 0px 0px"}' outer_border_color= "" alignment= "none" ripple_effect= "0" ripple_color= "" href= "https://ratcliffcreative.com/when-disaster-strikes/" new_tab= "0" lightbox= "0" image= "" video_url= "" hover_effect= "none" animation_type= "fadeIn" animation_delay= "0" margin= '{"d":"0px 0px 20px 0px"}' box_shadow= "0px 0px 0px 0px rgba(0,0,0,0)" hover_box_shadow= "0px 0px 0px 0px rgba(0,0,0,0)" hide_in= "" css_id= "" css_classes= "" animate= "1" animation_duration= "300" padding= '{"d":""}' border_radius= "" key= "gglbfifl4f708rrb"][/tatsu_icon][/tatsu_icon_group][/tatsu_column][/tatsu_row][/tatsu_section]