I do not make it a habit of speaking ill of former co-workers, bosses or employers. Whenever I have gone on the attack, I've only gone after the idea, never the person. With this in mind …
The other day I stumbled on to this quote from Jakob Neilsen:
A bad website is like a grumpy salesperson.
At first, it made me laugh. Then  pause. For more than two years of my life at Schlumberger I worked tirelessly to align the work my MarCom group was doing with the needs of the sales team. Since the downturn, the oil and gas space has been terrible spot to be in, so beyond being altruistic and merely wanting to help the company succeed, there was also a fair amount of self-preservation in the rationale, too.
Schlumberger unfortunately has one of the worst websites on the planet. At one time, it was a treasure trove of information that I routinely consulted in order to learn  more about technologies and techniques for producing hydrocarbons.
The vision was that it would be a sales tool. But in reality, it is a bloated, antiquated, dusty library.
Or as Mr Neilsen puts it, a grumpy salesperson. Someone who knows an awful lot but isn't particularly good about sharing that knowledge.
I met with one of the lead sales trainers back in 2016 and he told me something that scarred the wee wee out of me. He stated that more than 85% of buying decisions in the B2B space are made prior to contacting a salesperson. Contact being a phone call or a simple click of a button requesting more info. Therefore, the site has to actually work harder to facilitate the buyer's journey down the sales funnel. (Boy, I love all this jargon.)
To further these thoughts, when your site is a library, it bets the question: When was the last time you bought a book from a library?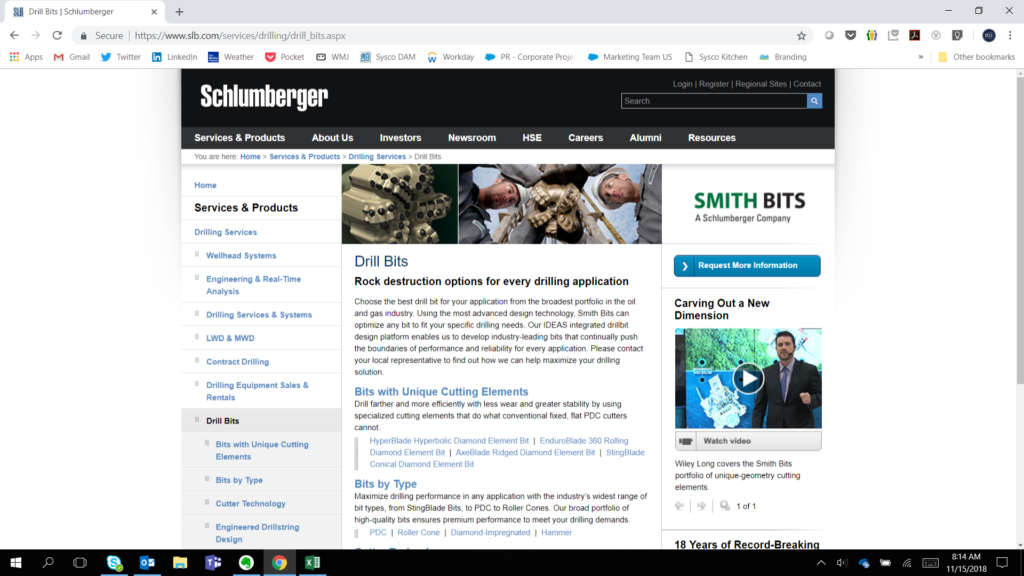 Look at a randomly sampled page. The kitchen sink is there, I promise, if you can find it. What on God's Green Internet would make you want to actually click on any of this noise? Even with years of experience with this site, I still get lost and confused.
That sales funnel is all filled with sticky, goopy stuff. The site actually hinders the buyer's journey rather than enhancing it.
No longer being in the organization, I am not privy to any plans for the site. My understanding is they are going to relaunch it in January and I wish them well.