For this post, something about me not on the "michael ratcliff" page. Below is a smattering of work and brief overview of my career for the past 20 years. With pictures!
June 2015 to current
Creative Director, Schlumberger Ltd.
While serving as Schlumberger's Creative Director, I have been working on one of the toughest design assignments I have ever undertaken — organizational design. Keeping my staff motivated and managing project costs during the worst downturn in the oil & gas industry, perhaps ever, has been incredibly challenging. Through it all we have managed to find new ways to keep costs under control and do more with less, but also elevate the quality of the work. Our efforts into new channels that Schlumberger has historically not felt comfortable entering, such as LinkedIn, have yielded significant results.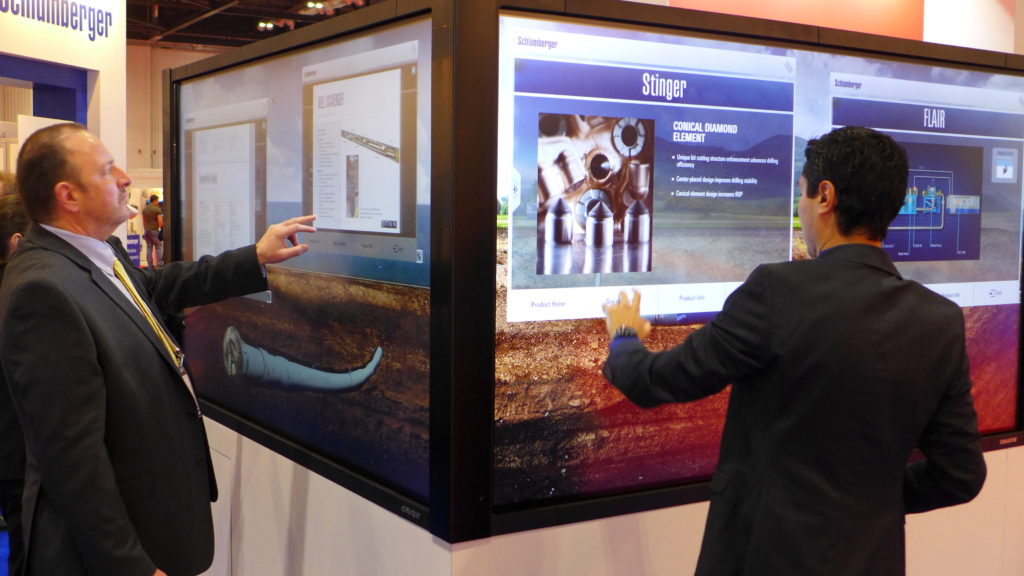 January 2015 to May 2015
Schlumberger — Drilling Group Creative Director
My tenure as Group CD was short lived as I was promoted into the role of Creative Director after six months on the job. I managed a small staff of creative and web professionals who took pride in pushing the boundaries of Schlumberger's marketing efforts. Notably we created a highly interactive multimedia experience that conveyed the complete integrated nature of the Drilling Group. This 4K experience launched at the IADC Show in London, but was designed to be scaled down to an iPad, thus making the content available to the greater sales organization.
November 2013 to December 2014
Schlumberger — Art Director, Drilling & Measurements
The CD who hired me away from PULSE told me he brought me in specifically to work on a new product launch that would change the world. I spent my first five months at Schlumberger laboring on a technology that would be named GeoSphere, a measurement tool that had depth of investigation into a reservoir deeper than anything else on the market. The launch was held in Abu Dhabi, included a multimedia presentation to combining live action and animated segments. The launch had unmatched success, with so much demand for the tools that they could not be manufactured fast enough.
June 2010 to October 2013
PULSE — Project Manager, Marketing Design
In my second week on the job at PULSE, the Dodd-Frank Act was announced, which included strong language heavily regulating the debit card industry. As a company we had to find new ways to help customers navigate these rough waters while increasing our shrinking market share. The effort became known as Debit Marketing Services. As part of the service, we would help financial institutions promote internally and externally the inherent benefits of Discover Debit, a prime offering from PULSE. We pitched and won our first account, Cadence Bank, and the Vice President said the tipping point for the decision to go with PULSE was the excellent marketing and graphic design we provided.

October 2008 to June 2010
Ratcliff Creative — Creative Director, Designer & Optimist
When the economy went south in 2008 and I lost my job, I thought I could go on
the dole or hang out my shingle and work for myself. It was fun and very hard work with long hours, but by the time I shut down in 2010 to get a full-time job I was servicing Shell, Emerson Process Systems, FMC and I worked extensively for a political consultant helping get candidates into office during the mid-terms. My favorite client was a small biotech that I named OpenAlgae. They were developing technology that extracted hydrocarbons from algae, thus creating a renewable energy alternative to conventional oil. The name worked so well because it was so descriptive of the action that took place as electricity was shot through the algae during the extraction process.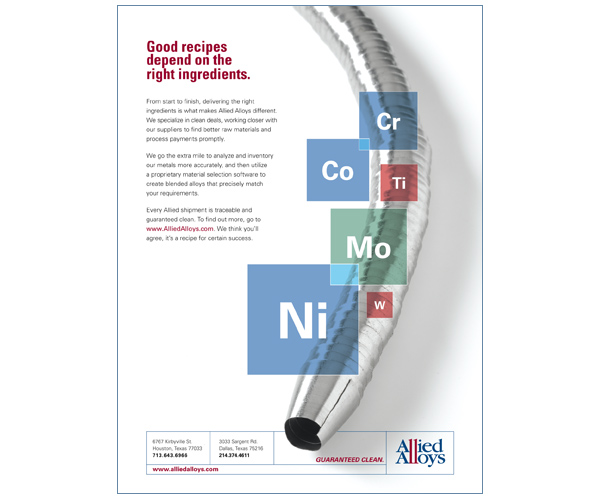 October 2006 to October 2008
Unleaded Communications — Creative Director
During my tenure as CD, I built the creative department at Unleaded from the ground up, and was recognized by the BMA as Agency of the Year for those two years. Our client based included oil & gas,engineering, industrial services and commercial power generation. My biggest achievement was for Aggreko, for whom I developed a brand and led a direct response campaign that shattered all previous sales records.
September 1999 to October 2006
Croxson Design — Associate Creative Director
It is hard to say what is the highlight of working at Croxson Design because Steve took care to have a small stable of clients that allowed us to do fantastic projects. Six annual reports for Cabot Oil & Gas? Creating the ad campaigns for Weatherford International? Maybe the book I designed that was given to the Crown Prince of Saudi Arabia by ExxonMobil Chemical? I did some of the work I am most proud of while working for Steve, but after seven years I needed to stretch my wings.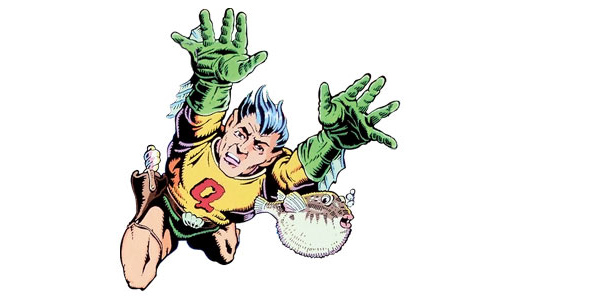 September 1997 to August 1999
J. Walter Thompson — Art Director
I worked for a group in JWT that focused on B2B and recruitment advertising. Recruitment work, the red-headed stepchild of advertising, was fun because of the instant gratification you get from it. Creative brief on Monday, pitch the ad on Wednesday, ship it on Friday, run on Sunday, count resumes the following Wednesday. The most successful ad I have done to date was a campaign we launched for Compaq. When the first ad broke, Compaq received more than 2,000 resumes that first day, where historically they would receive less than 100. Crashing their server was one of my finest moments.