I never feel like I read enough, but this year I kept track of the books I read and surprised myself that I got through as many I did. I re-read a few others, like The Designful Company by Marty Neumeier (re-read at least twice!), The First 90 Days by Michael Watkins, The Corporate Creative by Andy Epstein and Gordon Mackenzie's classic Orbiting the Giant Hairball all before I started my new job at Sysco. Without further ado: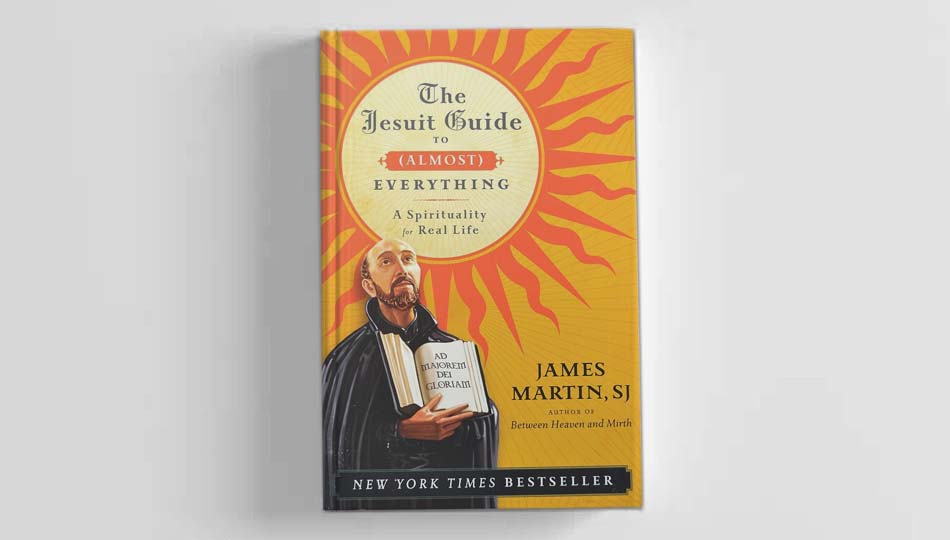 The book that had the biggest impact on me this year was The Jesuit Guide to (Almost) Everything: A Spirituality for Real Life by James Martin. Through this book, I've been able to reconcile my thoughts on Catholicism, Buddhism and Stoicism. Contemplative action.
Ogilvy on Advertising in the Digital Age by Miles Young
Creativity Rules: Get Ideas Out of Your Head and into the World by Tina Seelig cannot be recommended enough. Entrepreneurialism and creativity go hand-in-hand, and Dr Seelig delightfully captures all of the nuance.
The Choice Factory: 25 Behavioural Biases that Influence What We Buy by Richard Shotton
Rise of the Youpreneur: The Definitive Guide to Becoming the Go-To Leader in Your Industry and Building a Future-Proof Business by Chris Ducker
With the arrival of Blade Runner 2049, I decided to read the original story,  Do Androids Dream of Electric Sheep? by Philip K. Dick. I enjoyed both movies more than the book, but nonetheless quite an interesting read.
Later in the year I read The Man in the High Castle by Philip K. Dick, thinking I would really enjoy it, but did not. Although the premise is amazing, the story meanders, dragging on endlessly. Couldn't stay awake long enough to read it.
Siddhartha by Hermann Hesse
Dear Client: This Book Will Teach You How to Get What You Want from Creative People by Bonnie Siegler
Before the movie came out, I wanted to read Ready Player One by Ernest Cline. Glad I did. Much better book than a movie. I thought my 14-year-old son would love it, but he got bored with it because he did not understand all the references to the 1980s culture. D&D, Rush – that was me as a 14-year-old.
BadMen: How Advertising Went From A Minor Annoyance To A Major Menace by Bob Hoffman
Remote: Office Not Required by Jason Fried and David Heinemeier Hansson
Sleeping Giants (The Themis Files Book 1) by Sylvain Neuvel was a miss. I love giant robots, should have loved this book, but finished it and decided to not soldier on to book 2.
I love the ancient Greeks, and The Song of Achilles: A Novel by Madeline Miller brought the Trojan War to life.
Herding Tigers: Be the Leader That Creative People Need by Todd Henry
Org Design for Design Orgs: Building and Managing In-House Design Teams by Peter Merholz and Kristin Skinner
I read Kitchen Confidential: Adventures in the Culinary Underbelly by Anthony Bourdain after Mr Bourdain decided to end his life. As previously mentioned, Part Unknown is one of my favorite programs on TV so I decided I want to read what got his literary career going. Fantastic book. There's a chapter in the middle that goes into excruciating detail about his everyday life as a chef that every designer should read. Yes, you read that right.
I really wanted to love Space Opera by Catherynne M. Valence outdid not enjoy the writing in the least.
On the other hand, I finally broke down and read Fight Club: A Novel by Chuck Palahniuk. Best novel I read this year.
I don't recommend listening to The 4-Hour Workweek by Timothy Ferriss like I did. Too many near misses while sitting in traffic because I got lost in a thought.
American Gods by Neil Gaiman
One Plus One Equals Three: A Masterclass in Creative Thinking by Dave Trott
Design as an Attitude by Alice Rawsthorn reminded me of Bruno Munari's Design as Art. I cannot think of a higher compliment.